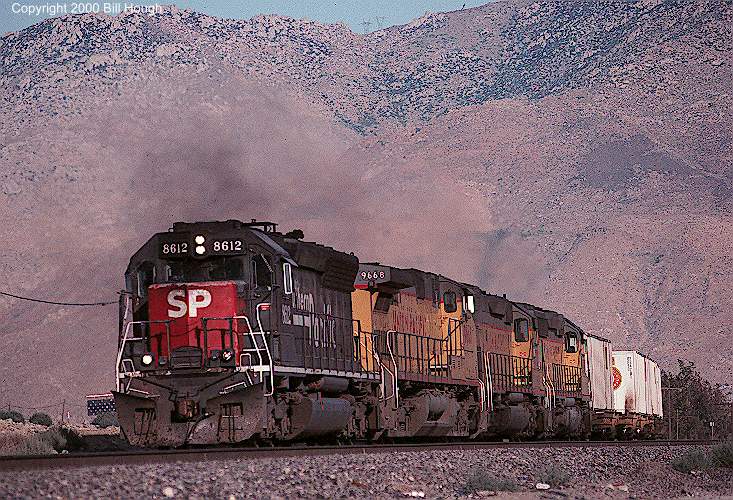 Global Transportation Photography
Welcome to the Global Transportation Photography web page. Global Transportation Photography is dedicated to capturing images of airliners and railways worldwide. The photographer, Bill Hough, has visited over 55 countries around the world writing and taking photographs of airline and rail operations.

His articles include "American Influence Down Under" and "Southern California's Regional Rail Renaissance," published in Railfan & Railroad; "Passenger Trains of South Australia" published in Passenger Train Journal; "Preparing for the A380," "Newark International Airport: The First 70 Years," "New York International Airport-Idlewild to JFK" and "Trans Atlantic DC-4 Visits New York," published in Airliners Magazine; and "Three Times 7 = Boeing's Jet For the 21st Century" published in the WAHS Captain's Log. Recently he has collaborated with Ben Wang on a series of articles for Airliners Magazine, featuring operators such as Virgin America, 10 Tanker Air Carrier, India's Jet Airways, and San Jose and San Francisco airports.

Mr. Hough's photographs have been published in numerous publications including Passenger Train Journal, Railway Age, Railpace, Railfan & Railroad, Railway Track And Structures, Aviation Week & Space Technology, Airliners, Airways, ACAR, and World Airline Fleets News.

His photos have also appeared in the following books: McDonnell Douglas MD-11: A Long Beach Swansong, Silverbird: The American Airlines Story, World Airline Colours 1, North American Airline Handbook, Wreckchasing 2, Great Airliners: DC-9, Great Airliners: L-188, Great Airliners: The Boeing 747SP, EMD's Classic Cowl Units.

The photograph above was taken by Bill Hough at Cabazon CA in July 2000 and shows SP 8612 leading a westbound freight. Photograph copyright 2000-2008 Bill Hough, all rights reserved.